Hiring a soap manufacturer or a third-party private manufacturer can help the business to grow and increase the success rate of the company. Third-party Soap Manufacturers often operate in countries with lower labor costs, which can translate into lower production costs. Third-party manufacturers often specialize in certain product categories or manufacturing processes, allowing them to offer expertise and experience in these areas.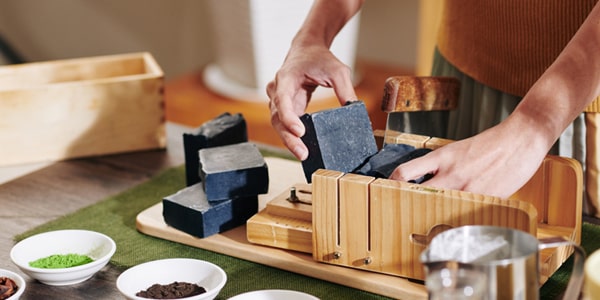 This can lead to higher-quality products and more efficient production processes. It can offer greater flexibility in terms of production capacity, allowing companies to scale up or down production as needed. This can be particularly beneficial for companies that have a seasonal or fluctuating demand for their products.
What is the definition of a Contract Soap Manufacturer?
Contract manufacturing refers to a business arrangement where a produces goods or components for another company based on a legally binding agreement or contract. The contract manufacturing agreement typically includes details such as product specifications, quality control standards, pricing, delivery schedules, and intellectual property rights.
It allows companies to outsource the production of goods to specialized manufacturers, thereby reducing costs, improving efficiency, and increasing flexibility in their supply chain.
Soap contract manufacturing is a specific type of contract manufacturing that involves the production of soap products. The contracting party may provide the specifications, ingredients, packaging, and other requirements for the soap product, while the contract manufacturer provides the labor, facilities, and equipment to produce the finished product.
This allows the contracting party to focus on marketing and distribution of the soap products while outsourcing the production to a specialized manufacturer.
Soap contract manufacturing can include a range of different soap products, such as bar soap, liquid soap, and specialty soaps. It also provides flexibility in terms of product customization and scalability, as the contract manufacturer can easily adjust production volumes based on demand.
Soap contract manufacturing can be a cost-effective solution for companies looking to enter the soap market, as it allows them to avoid the high costs associated with building and maintaining their own soap manufacturing facilities.
Benefits of Working with Soap Manufacturers
1. Expertise and Experience:
Soap manufacturers have the knowledge, expertise, and experience required to produce high-quality soap products efficiently and effectively.
2. Cost Savings:
Contracting with a soap manufacturing company can help companies save on costs associated with building and maintaining their own manufacturing facilities, equipment, and workforce.
3. Product Customization:
Soap manufacturers can often provide customized soap products that meet the specific needs of their clients, such as unique ingredients, fragrances, and packaging.
4. Quality Control:
Soap manufacturing companies often have strict quality control processes in place to ensure that their products meet or exceed industry standards and client expectations.
5. Scalability:
Contracting with a soap manufacturing company can provide flexibility in terms of production volumes, allowing companies to easily adjust output based on demand.
6. Faster Time-to-Market:
By outsourcing soap production to a manufacturing company, companies can get their products to market faster, as the manufacturer can produce and deliver the products more quickly than the company could on its own.
7. Regulatory Compliance:
Soap manufacturing companies are often well-versed in regulatory requirements and can ensure that their products meet all necessary standards and regulations.
8. Less Manpower Involved:
As the production and packaging of the soap will be done by the manufacturer, the need for more manpower is reduced which reduces expenses and increases profit or cost of production.
Conclusion:
Working with a Soap Manufacturing Company can allow companies to focus on their core business while leaving the soap production to experts, resulting in cost savings, product customization, faster time-to-market, and higher quality products. Investing in a soap manufacturer can help you save time, money, and labor for your business. They have a lot of expertise, cutting-edge equipment, and approved manufacturing techniques.
They are able to offer products of the highest caliber that contain real, specially formulated substances. They are well-versed in both local and genuine substances as well as organic ingredients for manufacturing soap products.