Starting a Mothercare cosmetic business takes work. You must gather enough knowledge about the target audience and manufacture high-quality mother-care products. Stretch mark creams, Mothercare gift sets, and other products can be in your product line. You can take help from a private label services company to handle your manufacturing requirements.
In this article, we will discuss some tips and ideas regarding Mother Care Cosmetic Business.
Top Mothercare Cosmetic Products For Private Labelling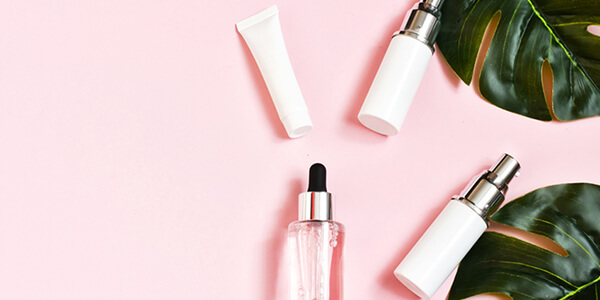 A wide range of Mother Care Products can be included in your line of products. Some popular products include stretch marks prevention body balms, post-pregnancy firming and shape-up creams, firming and soothing breast creams, stretch marks prevention oil and mother's belly oil, etc. The ones made with organic ingredients are in great demand nowadays. Therefore, you can get your products manufactured by a private label service company that manufactures products only from organic and pure ingredients.
Strategies For Mothercare Cosmetic Market
The first step towards creating a solid business strategy would be identifying the target audience and their behavioural patterns. You should focus on developing products that none of your competitors offers. At the same time, create a strong branding strategy that resonates with your audience. Use social media channels and influencer marketing to provide valuable content to your audience.
Start your online shopping channel and focus on providing top-notch customer service. Keep a close eye on industry trends and note anything significant. All these things will help propel your mother care cosmetic business to greater heights!
Here are the top strategies to compete with private label mothercare cosmetics products. Go through these Tips & Ideas Before Starting Mothercare Cosmetics Business:
1. Selecting Beneficial Ingredients
It is essential to select the ingredients carefully when it comes to Mothercare cosmetics. It is so because the final products affect not only the mother but even the baby can come in close contact with them. Therefore, the formulation should be such that it would not affect the health of the baby or its mother in any way. The best idea would be to manufacture mother care products with completely pure and natural ingredients.
2. Addressing Post-Pregnancy Skin Concerns
It is observed that mothers tend to gain more weight after pregnancy. Their skin stretches out the maximum during pregnancy. Therefore, there are visible stretch marks and other signs on their belly, thighs, and other body parts. As a mother care cosmetic business, your first aim should be to provide products that reduce these stretch marks without causing any side effects.
3. Creating Eye-Catching & Relevant Packaging
The packaging you use for the mothercare cosmetic products should complement your brand's message and vision. You can take help from a private label services company with expertise in developing unique and creative packaging for the products. The packaging must have relevant information and labels that appeal to the buyers.
Get your packaging done from a private label service provider that accepts custom packaging orders as per your marketing needs.
4. Clean, Vegan, And Cruelty-Free
Clean formulation is the need of the hour. Brands are also increasingly aware of their image and, therefore, prefer getting cruelty-free and vegan certifications for their products. Therefore, your aim must be to comply with all the standard rules and regulations that are required to promote yourself as an eco-friendly, vegan, and cruelty-free brand.
The private label services that comply with these standards can greatly help your business.
How To Overcome Competition With Private Labelling?
The competition in the Mothercare cosmetics business is accurate. You can follow the below tips to outperform your competitors and be successful in selling mother care products in the market:
1. Emphasize Product Quality
You should never compromise on product quality because the end user's experience would be affected by it. The idea is to develop a product that is not unique but is also effective and delivers each time. For instance, if you sell Mothercare stretch mark cream, the product should reflect the high quality and values of your brand.
2. Differentiate Your Brand
While creating products, always focus on making your brand stand out uniquely from the competitors. The product features may not be unique, but you should at least try to market and advertise them differently. For instance, while promoting stretch mark cream, you can be vocal about body shaming and how it affects the confidence of young mothers.
3. Offer Unique Products
The idea is to develop products after thorough research and analysis. Many companies understand the pain points of their target customers. Yet, they do not get enough responses due to the lack of research regarding finding solutions. Each time, you should sit with industry experts and develop unique and awe-inspiring solutions for your customers!
4. Expand Your Product Line
It is always wise to keep expanding your product line, so your audience never forgets about your brand. Your emphasis should be on building a brand that banks on innovations and new ideas. You can take help from a private label services company to expand your product line and manage customer demands without any issues.
5. Stay Up-To-Date On Trends
The trends in every business keep on evolving. As a mother care cosmetic business, you must keep a close eye on these trends. Any change in customer demands can be used to improve your products and their features. Working with a private label service company that has access to evolving trends and customer insights can be beneficial for your business.
We hope that you have understood what it takes to run A Successful Mothercare Cosmetic Business. Create an effective strategy and plans regarding the mother care products. Convey your requirements to an experienced private label company and get your manufacturing outsourced at discounted rates!
Bo International – A Trusted Partner
Bo International is a standard and certified private label cosmetic manufacturer. It also excels in the Mothercare and baby care products. Their ability to work with customised formulas makes them stand out from the others. You can customise the final appearance, features, composition, scent profile, and other aspects of your products easily with their help and support. Their dedicated research and development team will help test ingredients and finished products. You can also order customised packaging solutions from them. Contact their sales team today to know more about their private label services!