April 4, 2023
Rohit Mishra
The growing issues of osteoporosis, back pain, arthritis, etc., have increased the demand for pain relief oils and ointments in recent years. While all types of pain relief oils are in demand, the demand for Ayurvedic Pain Relief Oils has particularly increased due to their effectiveness.
The oil brands focus on this niche and produce bulk oils for their customers. In this article, we will discuss why ayurvedic pain relief oils are the best choice for startups. We will also look at how oil production is managed for newer businesses and brands.
Ayurvedic Pain Relief Oils
Oils that are extracted from ayurvedic herbs and ingredients are referred to as ayurvedic pain relief oils. These oils are packed with anti-inflammatory properties that provide quick pain relief to the users.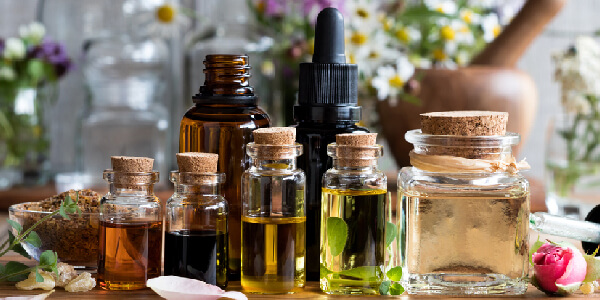 These ayurvedic pain relief oils relax the muscles and strengthen the joints and bones. As they are obtained from organic ingredients, they do not cause any skin irritation or other side effects. Ayurvedic pain relief oils usually contain a blend or concoction of oils. Apart from these oil blends, essential oils are also used for massages and to get instant pain relief.
Market Potential of Ayurvedic Pain Relief Oils
Ayurvedic pain relief oils have great potential to perform well in the market because of their increasing user demand. People, especially older ones, tend to suffer from many types of joint pains and issues. They have a strong belief in Ayurveda and its magical healing abilities. Therefore, they tend to go for pain relief oils that are extracted from natural herbs and ingredients.
The benefits of pain relief oils business are listed below:
1. Increasing Interest In Natural Remedies
People prefer to use natural remedies to improve their overall health and immunity. The influence of Ayurveda and its healing powers inspires people to go for ayurvedic remedies. They not only use these products but also promote them and ask their friends and relatives to use them same.
2. Growing Awareness of Ayurveda
People have become increasingly aware of the side effects of allopathic medicines. They are turning to natural remedies, and Ayurveda is the most popular and ancient form of medicine; people are using Ayurvedic medicines on a large scale. This has resulted in an increased demand for Ayurvedic products and pain relief oils.
3. Rising Prevalence of Chronic Pain
The poor lifestyle, along with poor eating habits, is reducing the overall bone health of the individuals. Therefore, they suffer from arthritis, osteoporosis, and other bone issues at a young age. The rising prevalence of chronic pain has forced them to seek alternatives that provide ultimate and long-term relief. Only Ayurvedic oils have the power to provide long-term benefits to users.
4. Increasing Availability of Ayurvedic Products
You can easily find ayurvedic products at medical stores nowadays. They are also available in different varieties on ecommerce sites and individual websites of ayurvedic brands. The increasing availability of ayurvedic products is also one of the key reasons behind their popularity.
5. Favourable Regulatory Environment
Government agencies and departments are entrusted to review the regulatory guidelines for oil manufacturers and brands. The favourable regulatory environment promoted by government policies, funding options, and initiatives has encouraged new and budding entrepreneurs to enter the Ayurvedic oils business.
Thus, you might have understood the reasons behind the success and increasing market of ayurvedic pain relief oils. As an entrepreneur, you can see it as a great opportunity to promote and grow your business. Yet, you must do enough research and focus on current market trends and insights before entering into the business of providing Ayurvedic pain relief oils.
Can Third-Party Ayurvedic Pain Relief Oil Manufacturers Be A Great Choice
Brands need to manufacture the oils in bulk to meet the increasing demand of the users. If they do not have enough expertise or bulk manufacturing capacity, they can outsource the manufacturing aspect of their business to a third-party ayurvedic pain relief oil manufacturer.
The key benefits of working with a third-party oil manufacturer are explained below:
1. Reduced Risks
As a new entrepreneur, you may not have enough experience formulating and manufacturing pain relief oils. Even if the final formulations are stable, they might not effectively deliver the results. These hassles and risks can be reduced by working with a reputed third-party oil manufacturer that is reputed to manufacture top-quality and effective oils.
2. Lower Startup Costs
If you want to start an oil manufacturing plant, you will need a huge piece of land. Apart from leasing or renting the land, you will also need to invest in buying the machinery, equipment, and supplies. You can work with a third-party ayurvedic pain relief oil manufacturer to prevent these costs.
3. Scalability
Third-party oil manufacturers can handle your bulk requirements with ease. They can also help you to launch new products and improvise the existing ones. This flexibility and opportunity to scale up the business to newer verticals can be capitalised on to grow and expand the business.
4. Focus On Branding & Marketing
Ayurvedic pain relief oil brands can tie up with a private label oil manufacturer and save production time. The saved time can be used to get more exposure in the offline and online markets. The brands can focus on their branding and marketing strategies more which will eventually help them grow their business.
5. Time-Saving
Third-party manufacturers have bulk manufacturing capacity. Using their expertise can save time and improve your supply chain. You may also use the saved time to expand your business and focus on your core business.
We hope you understand the benefits of manufacturing ayurvedic pain relief oils from a private label or third-party manufacturer. However, you must be selective while choosing these companies as you want to collaborate only with reliable companies.
Why Choose BO International For Private Label Manufacturing
BO International is India's leading private label ayurvedic and herbal pain relief oil manufacturer. They serve B2B clients and produce pain relief oils in bulk. Their expertise in handling custom formulations and ingredients makes them the best in the business.
BO International also offers the oils at wholesale rates and provides customised packaging solutions as per your marketing needs. You can also tie up with them due to their standard and safe delivery procedures. Each and every oil is tested at their facility before packaging to ensure delivery of top-quality oils. Their ability to customise the products' colour, appearance, composition and scent profile allows you to offer unique products to your customers. Get in touch with their sales executives to know more about their private label services!