Conditioners moisturise and soften our hair after cleansing it with shampoo. Therefore, the demand for hair conditioners is huge in the market. Conditioner manufacturing companies and brands offer different types of conditioners to impress their target audience.
Conditioners made from organic and Ayurvedic ingredients are preferred by most people these days. If you wish to start a hair conditioner business, you can use some smart tactics to grow it. In this article, we will share some crucial tips that can make your hair conditioner business successful!
Benefits of Starting A Hair Conditioner Business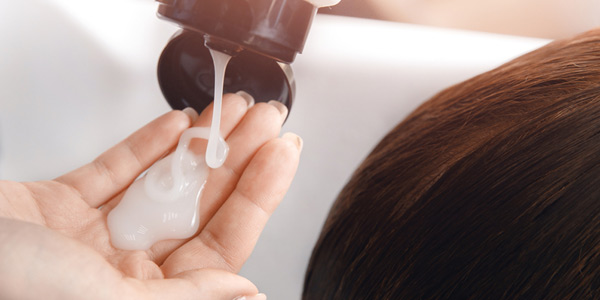 Some key benefits of starting a hair conditioner business have been shared below:
1. High Demand
With the increasing impact of pollution, dust, and other environmental factors on hair, the demand for effective and high-quality conditioners and shampoos is also growing. You can utilise this opportunity to start a conditioner business and grow it by offering top-quality Hair Conditioners.
2. Repeat Business
Once you win over the customers, they become your loyal audience and repeat the orders. Due to the repeat orders, your business can grow at an exponential rate. You may also capitalise on the customer loyalty and launch new products to expand your business!
3. High-Profit Margins
It is possible to earn high-profit margins from the hair conditioner business. For that, you should figure out a way to manufacture the hair conditioners at meagre costs. The low production cost will enable you to earn a higher profit margin which will ultimately help your business grow!
These were some main advantages of launching a hair conditioner business. Read on to know how to make this business successful!
How To Start A Hair Conditioner Business?
The fundamental steps to start a hair conditioner business have been shared below:
1. Meet The Legal Requirements
The legal permits and licence to to manufacture and distribute hair conditioners should be obtained first. Also, you must register your business and obtain all the certifications required for your products. You can consult a lawyer, CA, and other professionals to complete the legalities of the business. Once the legal requirements are met, you can focus on your business expansion strategies!
2. Identify Your Niche
Niche identification is equally important to impress the target audience. If you fail to identify the niche, you may not be able to develop product formulas that meet the customer requirements. For example, you can focus on conditioners that straighten hair, soften the hair follicles, or retain the hair colours. By identifying multiple niches, you can try to reach a wider audience.
3. Select A Hero Product
Even if you are operating in multiple niches, your product line must consist of a hero product. The other products in your line-up can be created around this hero product. For instance, you can use natural extracts like rice water to formulate a highly effective hair conditioner. This conditioner should be highly prioritised when it comes to promoting your brand image and strategies.
4. Find A Manufacturer
Once you formulate the hair conditioners, you can find a manufacturer who can handle the production well. A private label manufacturer can help you to formulate and manufacture the products. They integrate the latest technologies to maintain the highest levels of safety and quality. You can collaborate with them to manufacture the products at wholesale rates.
5. Create Your Hair Conditioner Brand
Creating brand image and maintaining its reputation is equally important to grow a hair conditioner business. You can resort to different branding strategies via social media platforms like Facebook, Instagram, Twitter, etc. These platforms offer a higher visibility to your brand and help you to educate the masses about your brand values and offerings.
6. Build An Online Store
The online world opens realms to a larger audience. Therefore, the most successful hair conditioner brands have their own online stores. You can also develop a highly intuitive and user-friendly website or mobile app to sell your products. After developing an online store, you can focus on improving your sales and conversion through lead optimisation and other marketing strategies.
7. Promote Your Hair Conditioner Line
The best hair conditioner brands have sustained the hostile market through relentless promotion of products and brand image. They focus on promoting their products through TV ads, sponsored Google Ads, and more. You can also resort to these promotional activities to grow your audience base. Startups can also use cost-effective strategies like email marketing and influencer marketing to market their products.
These were some ways to redefine your hair conditioner business. The key insights related to manufacturing the hair conditioners have been discussed in the below section!
Benefits of Private Labelling In Hair Conditioner Products
Private labelling means asking a third-party manufacturer to handle the product manufacturing process. The benefits of private labelling in hair conditioner products have been explained below:
1. Increased Brand Recognition
Private label manufacturers also offer marketing, SEO, and branding services. Therefore, apart from manufacturing, they can also handle these aspects of your hair conditioner business. These manufacturers take away a major load involved in the branding activities and allow you to focus on expanding your business by adding more products in the lineup!
2. Control Over Product Line
With private labelling, you can customise your product lineup as per your requirements. It means that you can increase the production of popular products or cut short the production of products that fail to impress the audience. By controlling the product line, you can optimise your resource utilisation plans and achieve higher growth for your business.
3. Differentiation From Competitors
Private label manufacturers allow you to customise the product formulas as per your needs. You can develop unique and highly effective hair conditioners that set your brand apart from the other brands. It will not only improve your brand image but also help you to identify your niche and work on improving your products.
4. Higher Profit Margins
Private label companies source the ingredients from wholesale suppliers. Their bulk manufacturing ability enables them to offer the products at wholesale rates to their clients. As your production cost is minimised with private labelling, you can earn higher profit margins by expanding your product lineup and increasing the production units.
5. Cost-Effective
Private labelling is cost-effective because it allows you to manufacture the hair conditioners without investing on heavy equipment, vast acres of land, and other constraints. You also need not hire a huge workforce to manage your manufacturing processes. The savings can be pumped into your branding strategies to improve the visibility of your brand and products.
These were some benefits of private labelling in the hair conditioner business. The key lies in partnering with a capable and reliable private label manufacturer who agrees to work as per your recommendations.
Why Choose Us For Private Label Manufacturing?
Bo International is the leading private label hair care products manufacturer in India. We manufacture high-quality hair conditioners and offer them at discounted rates to our clients. The use of fresh and natural ingredients make your hair conditioners effective. We employ the latest innovations and manufacturing technologies to maintain the highest standards of quality, safety, and product effectiveness. Our ability to customise the product formulas as per your requests makes us stand apart from the other manufacturers. Connect with our sales executive today and explain your requirements. We will be pleased to serve you in every which way we can!