A lip gloss business focuses on the grooming requirements of modern-day working women and teenagers. If they are unable to handle the manufacturing of Lip Glosses on their own, they can outsource the manufacturing part of their lip gloss business to a private label manufacturer.
In this article, we will look at the benefits of starting a lip gloss business with a private label manufacturer. We will also understand how small lip gloss businesses can earn profits and benefit by collaborating with private label companies.
Benefits of Starting a Lip Gloss Business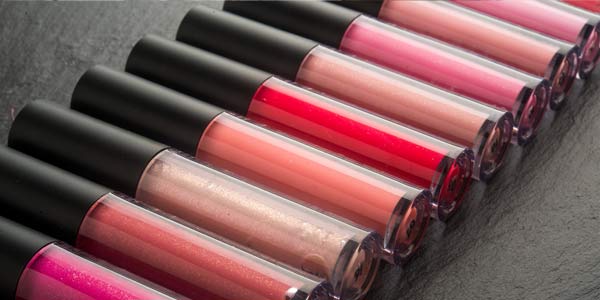 Lip glosses are being used on a large scale because they give the lips a glossy and charming look. Here are a few noteworthy benefits of starting a lip gloss company:
1. High Demand
Lip glosses made from natural ingredients are in great demand nowadays. They add a glossy finish to the lips and hydrate dry and chapped lips. Moreover, they are available in different shades, which help women to add a unique tinge to their lipsticks. They also make the lipstick appear more smooth and shinier.
2. Low Startup Costs
The cost of manufacturing a lip gloss is quite less than other cosmetics. Moreover, small lip gloss businesses can outsource the manufacturing of lip glosses to a private label manufacturing company to cut their production costs. It will help them get the lip glosses manufactured in bulk and earn higher profit margins by lowering their production costs.
3. Higher Profit Margins
Hiring a private label lip gloss manufacturer can save the funds required to buy a piece of land and machinery for manufacturing lip glosses. The profit margins are higher in lip glosses because the production cost is already low. Also, brands can offer premium-quality lip glosses at higher price points to their customers to earn higher profits.
These reasons make the successful lip gloss business profitable for new brands and startups. They can collaborate with a private label manufacturer to make their small lip gloss business financially viable.
How To Start Lip Gloss Business?
Starting a lip gloss business requires some understanding of the market. Here are a few steps that small lip gloss businesses should follow before starting their own lip gloss line and making their business profitable
1. Conduct Market Research
Conducting marketing research is important before starting own lip gloss line business. It will provide you with the current market trends, types of customers, and their expectations of your products. It will also help you understand the market size and your competitors, and you can also study their marketing and advertising techniques.
2. Develop A Brand & Product Line
Before supplying the products in the retail and online market, you must establish a strong brand image. You can also include other products, like lip balms, lipsticks, etc., in your product line as customers start associating with your business.
3. Register Your Business
You must register your lip gloss business as an LLP, private limited, public limited, or single proprietorship. You must also acquire the necessary government licences to conduct your business smoothly. If you want to provide organic and vegan products, you can get the required certifications from the respective government bodies.
4. Create A Sales & Marketing Strategy
A strong sales and marketing strategy will help you to grow your small lip gloss business. You can market your products through social media channels. Influencer marketing and email marketing will also help you increase your customer reach and product awareness.
5. Launch Your Business
You should launch your lip gloss business on a specific date and turn it into a grand event. You may associate with celebrity models and film stars to inaugurate your own lip gloss line business on a grand scale. If your budget is tight, you can at least conduct an online event or seminar to launch your lip gloss line in the market.
We hope you understand the nuances of starting a lip gloss company. These steps will help you to develop your brand and build a powerful marketing and sales strategy for your successful lip gloss business.
How Private Labelling Helps In Lip Gloss Business?
Working with a private label manufacturer has many benefits if you are starting a lip gloss business. Some of the key benefits are shared below:
1. Customisation
The major benefit of outsourcing the manufacturing part of the lip gloss business to a private label manufacturer is that they offer customisation in colour, flavour, composition, etc. Therefore, you can get the lip glosses manufactured per your marketing and business requirements.
2. Branding
As private label manufacturing will handle the manufacturing part of your business, you can focus on establishing your brand image. Some private label manufacturers also provide logo designing, branding, marketing and other services at affordable rates.
3. Quality Control
The quality testing teams of the private label companies will test each product before packaging them. Moreover, the teams will also test the quality and efficacy of the ingredients that are to be used in the product formulation. It will ensure your customers get the best results after using your own lip gloss line.
4. Cost-Effectiveness
The costs related to manufacturing lip glosses will be reduced as you don't have to invest in buying the machinery and supplies required to manufacture them. Also, the labour and infrastructure costs will be saved, eventually reducing your production costs and helping you to earn higher profit margins.
5. Time-Saving
Private label manufacturers can manufacture lip glosses in bulk. Using standard technologies and innovations will help them produce the products without wasting any time. Also, they partner with leading logistics firms to deliver the products on time.
Thus, you have seen how beneficial your association with a private label manufacturer can be. However, you must only collaborate with trusted and reputed manufacturers to avoid hassles for successful lip gloss business.
Standing Out – Tips For Making Your Lip Gloss Business Unique
Starting a lip gloss business is relatively easy. However, you must stand out from your competitors by providing unique products with special features. Here are some tips that you can utilise to make your lip gloss small business unique:
1. Identify Your Unique Selling Point (USP)
Every business that works well has a unique selling point. You only have to identify the USP of your own lip gloss line and promote it strongly during your product promotions and campaigns. For example, if your lip gloss hydrates and nourishes the lips, you must emphasise it through our promotional posts.
2. Develop A Strong Brand Identity
You must be visible on multiple social media channels to develop a strong brand identity for your lip gloss business. You can also build a strong brand identity by speaking on social issues like women's discrimination, workplace harassment, molestation and sexual abuse, etc.
You can organise seminars and events that highlight these social issues. It will reflect that you are not just manufacturing products but also thinking about the well-being of your users in other ways.
3. Offer Customisable Products
You can offer products that can be easily customised according to the needs. For example, your own lip gloss line should have enough tint to colour the lips. Also, you need to package it compactly so users can carry it easily in their handbags and pockets.
4. Focus On Sustainability
Focus on using sustainable and eco-friendly ingredients while manufacturing lip glosses. At the same time, you can also use recycled paper for packaging. Avoid using plastics and other non-degradable materials in the packaging of your products. It will reflect that your brand is conscious of the environment and the well-being of living organisms.
5. Partner With Influencers
Influencers can help to promote your products subtly without being too promotional in their tone. If you are running a small lip gloss company and have a limited budget, you can work with micro-influencers who can help you target niche audiences.
6. Offer Limited Edition Products
To establish your brand identity, you must roll out limited-edition products regularly. It will enhance your product line and allow your customers to try some unique and special offerings of your brand. A renowned influencer or celebrity can market limited-edition products. Ultimately, it will help your small lip gloss company to grow.
7. Provide Exceptional Customer Service
It is essential to provide exceptional customer service to retain customers. Customer service can also be used to promote some of your offerings. The customers must be satisfied with the resolutions your customer support executives provided. Therefore, they must be trained properly and have enough product knowledge.
These were some ideas to make your lip gloss business stand ahead of your competitors. You should also take the help of a private label manufacturer to produce high-quality lip glosses.
Partnering With Us For Successful Lip Gloss Business
Bo International is a standard and certified makeup and cosmetics manufacturer. They have a strong understanding of market trends and customer insights as they have collaborated with the top brands in the industry. They utilise their insights in formulating products that resonate with the expectations and demands of the end users. You can order the lip glosses in bulk at wholesale rates from them. They accept customised formulas and offer customised packaging solutions per their clients' marketing needs. Their collaboration with the top logistics companies helps them to deliver the products on time. Speak with their sales team today and learn more about their offerings and products!