April 28, 2023
Rohit Mishra
Being a successful entrepreneur is not easy as you have to evaluate and understand all the intricacies of the business. Baby care products are being used on a large scale across the world. As the new entrants are few in this business, most of the market capitalisation is done by brands that are operating from decades.
If you plan to start a baby nappy rash cream brand, you must understand how to handle the various aspects of this business. In this article, we will look at the different procedures involved in making a nappy rash cream business successful!
Benefits of Starting A Baby Nappy Rash Cream Business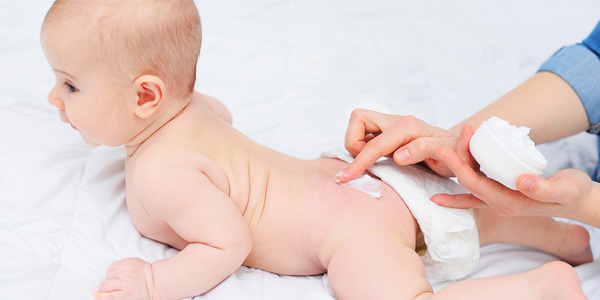 The benefits of starting a baby nappy rash cream business are explained below:
1. Growing Demand
The delicate and sensitive skin of babies are prone to irritation and dryness. The Baby Nappy Rash Creams business takes care of the rashes and irritation by soothing their skin with natural emollients. As a result, they are always in great demand.
2. Easy To Market
Simple and effective marketing strategies can be used to promote and market the baby nappy rash cream. It is easy to highlight the suffering that a baby goes through due to rashes and skin irritation. Therefore, you can convince the parents to buy your products easily.
3. High-Profit Margins
A higher profit margin can be earned by selling baby nappy rash creams. It is because the formulation is mild and mostly comprises few ingredients. It automatically reduces the production cost and helps you to earn a decent profit.
4. Variety of Options
You get a variety of options when it comes to manufacturing nappy rash cream brands. As a result, you can develop natural, herbal, or fruity formulas as per your marketing needs.
These were a few benefits of starting a baby nappy rash cream. Yet, you should be careful about many things for making this business successful. The finer details on how to set up this business have been shared below!
How To Start A Baby Nappy Rash Cream Business?
Follow these steps to start a baby nappy rash cream brand and make it successful:
1. Meet The Legal Requirements
Your first priority must be to get all the licences and permits to run a baby nappy rash cream business. Before that, you also need to register your businesses. Take help from legal experts to avoid any hassles while obtaining the certifications and licences. You may also need the assistance of a Chartered Accountant who can provide you with the necessary assessments required for business registration.
2. Conduct Market Research
Market research will give you some insights about the baby nappy rash cream. You can understand the expectations of the parents by looking at their reviews and conversations on social media platforms. Similarly, competitor analysis can also be done by looking at the marketing strategies used by your competitors.
3. Develop A Business Plan
A business plan is necessary to execute all the business strategies successfully. It will act as a roadmap for your business and may help you tackle unprecedented events and crises. Again, you may need an expert to create a high-level business plan that includes the details of all the processes of your business.
4. Find A Manufacturer
Finding a manufacturer who can handle all your requirements is not easy. You can approach a private label manufacturer who offers custom formulations and is flexible when it comes to accommodating your suggestions and requests. Private label manufacturers can also handle marketing, branding, and promotional strategies of your business.
5. Create Branding & Packaging
Once you are done with the manufacturing, your focus must be on creating appealing and attractive packaging designs. After that, you can create branding strategies to increase your brand visibility. You will need experts who can create professional packaging and branding designs for your baby nappy rash cream business.
6. Launch & Market Your Products
Once you are through with the branding and packaging, it is time to launch the products and market them! Firstly, you must create a buzz about your brand through social media promotions. It will help your brand get a powerful launch. Also, marketing through emails, influencers, and other strategies can help you grow your business without any hurdles!
7. Build Your Customer Base
You must also focus on creating a loyal customer base for your business. You can do that by providing dedicated customer services to your customers. Understanding the customer complaints and addressing them promptly will make them feel special and it will gradually help you in retaining them for a long time.
These were some ways of starting a baby nappy rash cream brand. We hope that you have understood how to go about this business. The below section will highlight the importance of following the right manufacturing practises through private labelling.
Benefits Of Private Labelling In Baby Nappy Rash Cream Products
Here are the main advantages of private labelling in baby nappy rash creams:
1. Increased Brand Recognition
Private labelling means hiring a private label manufacturer to handle your manufacturing needs. Private labelling allows you to focus on your branding strategies. You can create appealing logos, websites, and other branding materials to improve your brand visibility and recognition. Private label manufacturers also offer the branding services if required.
2. Control Over Product Line
Controlling the product line is much easier with a private label manufacturer. It is so because they have access to bulk manufacturing plants and can easily scale up your production. At the same time, you may also ask them to stop manufacturing the products that are failing to meet the demands of your customers. This kind of flexibility will help you to maintain a lean inventory and manage the fluidity of your supply chain.
3. Differentiation From Competitors
To stay relevant in the market, you must concentrate on creating products that are unique and effective. The custom formulas offered by private label manufacturers allow you to launch unique products in the market. By providing top-notch products, you can maintain a clear difference between your products and the products from the rest of your competitors.
4. Higher Profit Margins
Private label manufacturers have direct contacts with bulk suppliers. It allows them to get the ingredients at affordable rates which automatically reduces the production cost. As a result, they can offer the baby nappy rash creams at wholesale rates to you which will eventually help you earn higher profit margins through bulk product sales.
5. Cost-Effective
It is cost effective to get a private label manufacturer to manufacture your products. It is so because you need to spend on buying the land, setting up the manufacturing plants, and buying the equipment required for manufacturing and other related processes. It automatically controls your production cost and you are able to earn bigger profits!
These are a few advantages of collaborating with a private label manufacturer. You should find a reliable and reputed private label manufacturer who understands your business and specialises in manufacturing baby nappy rash creams.
Why Choose Us For Private Label Manufacturing?
At BO International, we offer high-quality private label products at wholesale rates. We specialise in private label manufacturing of baby nappy rash creams. The integration of latest innovations and manufacturing technologies allow us to offer top-quality products to our clients. Associate with us as we offer custom formulas so that you can modify the colour, composition, fragrance, and other aspects of your baby nappy rash creams as per your requirements. We have association with top logistics companies that helps us to deliver your products safely and on time. Connect with us today and explore more about our private label services!