The growing exposure to heat, pollution, dust, and other external factors results in numerous hair issues. Individuals are keen on treating their hair to prevent issues like dandruff, hair fall, greying of hair, etc. Ayurvedic hair oils seem to be the best solution to these issues as they are completely natural and do not affect the scalp and hair in any way.
In this article, we will discuss why ayurvedic hair oils are the ideal choice for new businesses!
Ayurvedic Hair Oils
The oils we find in retail stores are usually mixed with mineral oils and chemicals. Different types of hair oils, like hair growth, anti-dandruff, deep nourishing, etc., are also available in the market. Ayurvedic oils do not contain mineral oils and artificial colours. They are pure and consist of herbs that are soured organically from farms and forests. Therefore, they are healthy and nourishing for your dry and damaged hair.
Market Potential of Ayurvedic Hair Oils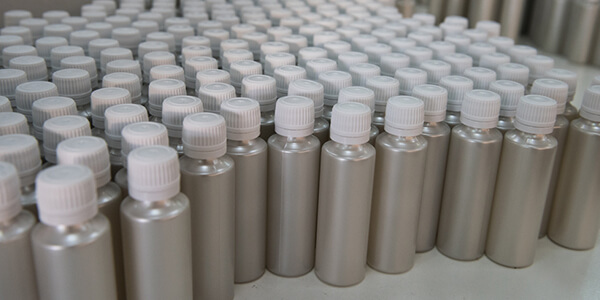 Some brands have realised the true potential of the market of ayurvedic hair oils. They have started offering numerous varieties of ayurvedic hair oils to impress the end users. Here are a few factors that explain the tremendous opportunities in the business of ayurvedic hair oils:
1. Increasing Consumer Demand
Consumers are increasingly aware of the harmful effects of chemical-based hair oils. The ingredients like mineral oils are being used on a vast scale in these oils, which can harm their hair. Therefore, consumers want to use hair oils that are completely safe and nutritious. Ayurvedic hair oils meet these requirements or demands of the end users.
2. Growing Popularity of Ayurveda
Ayurvedic products are getting popular because they are based on age-old effective formulas. People want to use products made from local ayurvedic brands to support the nation's prosperity. Ayurveda has emerged as the only solution for various hair issues, and therefore, its popularity is increasing daily.
3. Growing Hair Care Market
Consumers are concerned about their hair nowadays. They consider hair an integral aspect of their looks and want to groom it in the best way possible. Therefore, the demand for hair care products has grown exponentially in the last few years. People are willing to spend more on premium-quality hair care products that provide faster results.
4. Favourable Government Regulations
The present government has been supportive of local businesses. The government has also advocated using ayurvedic and herbal products and supplements. They have also provided numerous schemes to help budding entrepreneurs start businesses. You can capitalise on this favourable scenario and start an ayurvedic hair oil business.
5. Emerging Markets
A business is no longer confined to regional boundaries. The growth of ecommerce and online business have encouraged new brands to try their luck in emerging markets of other nations. Local brands are willing to push their limits to increase their global reach. All of this has provided a solid business platform for new-age brands.
These are a few reasons why the ayurvedic hair oil business can be a great alternative for you. Do the required market research and decide whether you can enter this business. Finally, you should understand the customer's expectations and manufacture high-quality products to meet them.
Can Third-Party Ayurvedic Hair Oil Manufacturers Be A Great Choice
New-age brands with the vision to grow their business in the ayurvedic hair oil niche may not have the necessary infrastructure to manufacture the oils. They can explore the market and find third-party ayurvedic hair oil manufacturers who can manufacture high-quality oils for them.
Here are some of the key benefits of collaborating with a third-party ayurvedic hair oil manufacturer:
1. Reduced Risk
New companies may lack the expertise and equipment to manufacture ayurvedic hair oils. They may also not have access to high-quality ayurvedic ingredients and supplies. By collaborating with third-party oil manufacturers, they can reduce the risk of manufacturing ineffective and low-quality hair oils.
2. Lower Start-Up Costs
Partnering with a third-party ayurvedic hair oil can be a good decision as it negates the need to purchase a huge piece of land and expensive machinery to set up production plants. It means that they do not have to secure huge loans to start a business. It also negates the risk of defaulting on loans if something goes wrong.
3. Scalability
Brands can scale up their business and enter new verticals with the help of third-party manufacturers. They have predefined formulas for several products and can help brands meet the growing demands of their users. As a result, adding new products to the line-up or increasing the production of existing products is possible.
4. Focus On Branding & Marketing
When brands outsource manufacturing to third-party hair oil manufacturers, they get more time to focus on their marketing plans. They can even employ comprehensive strategies to improve their brand visibility and image. Also, they can grow their online presence by increasing their engagement on social media platforms.
5. Time-Saving
By collaborating with third-party oil manufacturers, brands can also save time. The saved time can be implemented in scaling up or expanding the business. It can also be used to research newer verticals and products that will eventually help them to increase their sales and revenue.
We hope you understand the importance of collaborating with third-party ayurvedic hair oil manufacturers for new brands. Yet, they must only tie up with reliable and reputed manufacturers to avoid any hassles or conflicts in the future.
Why Choose Bo International For Private Labelling
Bo International is a standard and certified private label hair care products manufacturer. We accept custom formulas and ingredients as per the request of their clients. Our bulk manufacturing capacity allows them to offer the products at wholesale rates.
Our dedicated research and development team ensures that only the best and most useful ayurvedic ingredients are introduced in the formulas. The hair oils are duly tested to verify their efficacy and quality before they are packaged and delivered. The customised packaging solutions offered by Bo International help brands get product packaging designed per their marketing plans. We collaborate with top logistics companies to deliver the products safely. As only organic and pure ingredients are used, the end products are suitable for daily or regular use.
Contact us today to explore more about our private label ayurvedic hair oil manufacturing services and offerings!