07/10/2022
Bo International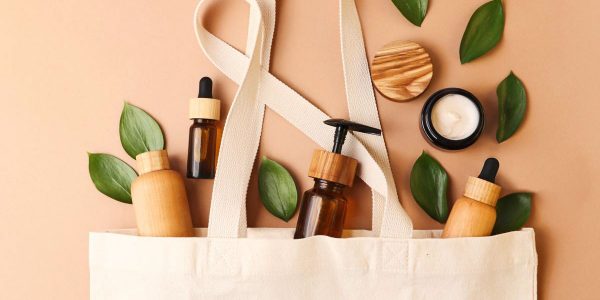 The lifestyle of people around the world is improving day by day. While the consciousness about health and other subtle aspects of life has also grown among the people, their zeal to look good seems to be increasing consistently. This has led to steep competition among personal care brands as they try to win over audiences with their product line.
The growing inclination of both men and women towards beauty products is the key for making the cosmetics line business the ideal option for startups. While women are turning more towards nature-based cosmetics applications, men are falling in love with the men's grooming products that are easily available in the market nowadays. Here are the main reasons, why to start the cosmetics Business:
1. Online Market
The online market is huge and has contributed immensely towards the growth of the global cosmetics industry. As people have the convenience of ordering products from their handheld devices, the purchases of skin care, hair care, bath and body products, and baby care products have increased by many folds.
People are weary to go down the streets to buy even simple things like body lotions and moisturizers. Many online shopping portals are also offering free delivery and other benefits that enhance the inclination of customers towards online purchasing.
Also, many cosmetics and beauty brands offer attractive deals and discounts on their official websites. For example, companies like Smitten have introduced the concept of reward points that every customer who downloads their app gets. Customers can use these reward points to shop online and purchase products. Initiatives and publicity campaigns like these have resulted in the growth of the online cosmetics market.
The growth of the online cosmetics market also gives an opportunity for start-ups to sell their products around the world without having to worry about storage and other infrastructural needs. They can start selling cosmetics even from their home after getting the necessary certifications and license online.
People also trust online brands because they can see reviews and feedback from customers instantly on the shopping platforms. It helps them to gauge the usefulness of the product and they plan their shopping strategies accordingly.
2. Contract Manufacturers

To start a business in cosmetics, you no longer have to manufacture the products by yourself. A beauty product manufacturer can fulfil your manufacturing requirements and can also get the packaging and labelling things done.
Moreover, these Private-Label Cosmetics Manufacturer work as per the ingredients and guidelines you suggest to them. This has made the whole process so convenient that many raw ingredient suppliers have started their own brands for gaining more profits.
All these reasons make the personal care business a convenient choice for start-ups. You can find Contract Manufacturing Companies online through business listings and B2B platforms. Also, with the support of a cosmetics product manufacturer, you can reduce the production cost and focus only on marketing and promotions. An investment of up to Rs. 3,00,000 to Rs. 3,50,000 can be enough to start a cosmetics business. The breakup of the investment is given below:
Registration fees – Around Rs. 15,000.
Inventory expenses – Around Rs. 1 lakh
Furniture and set-up expenses – Around Rs. 50,000
Shop rent – Rs. 20,000 per month
Security deposit for shop rent – Rs. 50,000
Computer, printer, and related expenses – Around Rs. 40,000
Advertisement costs – Around Rs. 10,000 per month
Electricity bills – Around Rs. 3,000 per month.
Labour Cost – Around Rs. 20,000 per month
As young professionals prefer to start a business over working for a company, the number of new companies that are launched in a year has grown exponentially in the past few years. Also, the lockdown saw immense growth in the online cosmetics and drug business.
This has further influenced the youth to step up and start a cosmetics business on their own. The growth of make-up manufacturers around the world is also due to similar reasons. Many women are taking up make-up and hair styling courses to support their families.
These women tend to either work in beauty salons or start their own beauty parlours in their area. This leads to a growth in the local demand for personal care supplies. Beauty manufacturers, consumers, and makeup professionals make the ecosystem of the cosmetics business stronger.
3. Growth in Expenditure on Cosmetics
The average salary in India has increased significantly during the last few years. The outbreak of the coronavirus led to a steep decrease in the availability of employees. It led to unrealistic demands of the professionals and the corporates had to oblige to their wishes. Due to the hike in salary, many people started spending more on beauty and cosmetic products. It is predicted that the cosmetics and beauty care industry has grown to USD 8 billion.
It includes considerable growth in the purchase of premium cosmetic products. Foreign brands are eyeing this as a good opportunity to enter the Indian market. While it will make the competition stiffer for the Indian brands, they will also have the leverage of observing the international brands closely. This might help them improve their promotional, manufacturing, and branding strategies.
Due to the immense growth of competition in the high-end cosmetics market, start-ups can launch their premium-quality products at relatively lesser rates and try to woo the audience.
Similarly, the niche markets in India have also grown to quite an extent. Therefore, startups can afford to make products in a particular market segment and target niche audiences instead of launching an extensive list of products at once. For example, some companies can focus on baby care products whereas some companies can focus on lip care, skin care, hair care, or bath and body products.
The niches like men's grooming products and accessories are also growing rapidly. Therefore, as an entrepreneur, you can tap into these opportunities in the market to grow and start your own line of makeup or cosmetic products.
4. Easy Funding Opportunities
Young individuals who are keen on starting doing business in cosmetics can fulfil their fund requirements through bank loans. The banks in India have reduced the rate of interest on business loans to encourage budding entrepreneurs. You can use this opportunity to manage the initial fund needs easily. Even finance companies, small banks, and other financial institutions are offering loans to startups.
Once the funding part is taken care of, you can easily start your business and take future debts for expanding your product line, setting-up new plants and outlets, and other business reasons. Even the government offers loans like Mudra loans to budding entrepreneurs. All these financial aspects have encouraged people from the middle and lower-middle classes to enter the cosmetics business.
5. Easy Marketing Opportunities for Start-ups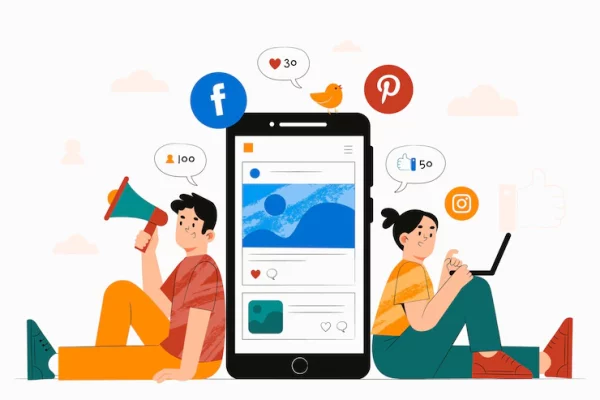 Start-ups don't have to spend a huge chunk of money to expand their customer reach and base now. It is due to the ease of marketing offered by social media platforms like Facebook, Instagram, Twitter, etc. Anyone who has a mediocre knowledge of computers can take care of promotional and marketing campaigns using Facebook advertising tools. Setting-up campaigns as per the niche, target audience, and location has become simple.
Therefore, you can easily increase your profits by improving your online presence. Social media posts, videos, Instagram reels, etc. have provided immense opportunities for start-ups to showcase their products and services. Even cosmetics startups are using these opportunities to target their audiences in a better way.
6. Growth in Demand for Natural Cosmetics Ingredients
These days, people have become increasingly aware of their health and skin issues. Therefore, they don't want to risk their lives by using chemical-based cosmetics anymore. This has led to a great increase in the demand for natural applications and products.
The easy availability of natural resources like carrier oils, essential oils, body butter, natural colours, fragrances, etc. has made it easy for beauty care brands to make natural cosmetics, it's not only safe but it also reduces the impact on the environment. Moreover, many brands are also focusing on sustainable approaches when it comes to manufacturing, packaging, and distributing their products.
For example, Indian brands like Mamaearth participate in tree plantation and other eco-friendly activities to show their support towards nature and nature-based products. People also like to purchase the products that come from brands like these because by buying their products they feel like they are also contributing towards their initiatives in some way.
The increased awareness of people towards the environment and sustainability has brought this change to the market. Therefore, if you want to start a business in personal care, you can adopt some of these policies and strategies to impress your audience.
The easy availability of cosmetic line supplies makes it easy for start-ups to procure the required ingredients and other supplies from the market. The option of getting pre-made or manufactured supplies also allows cosmetic brands to reduce their production cost and time requirement.
For example, readymade soap bases are easily available online these days. With the help of these soap bases, anyone can start a small business making soaps from their home. Apart from that, the soap moulds, essential oils, dried flowers, and other ingredients required for soap-making are also readily available online. As an entrepreneur, you can use these opportunities to expand your product line and range. It also allows cosmetics private label manufacturers to increase the pace of their manufacturing process and serve deadlines better.
Cosmetics product manufacturers also tend to offer free services or trial services to the startups so that they can get the orders when the brands are ready to launch all their products. Start-ups can hire interns and freshers to do their marketing, production, and other jobs at low costs. This not only helps these companies to reduce their manufacturing cost but they are also able to increase their profits. As a result, many budding entrepreneurs see the cosmetics business as a lucrative opportunity to grow their capital.
7. Opportunity to Provide Personalized Services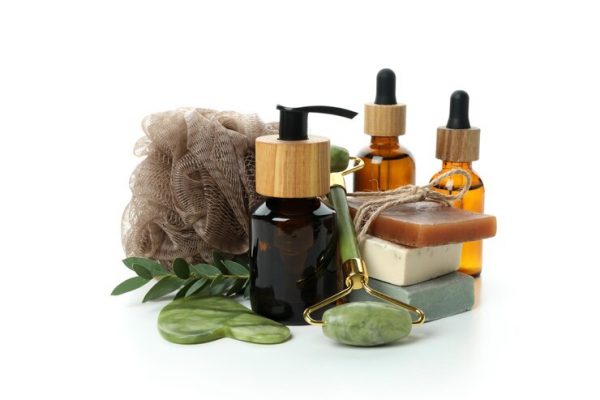 A small startup usually does not have a huge customer base to take care of. As a result, they can provide personalized services and offer great deals and discounts on their apps and portals. Some of them also offer freebies and attractive discounts to their regular customers. This improves their chances of turning visitors into loyal customers which eventually increases their online presence and brand value in the future.
SEO and marketing campaigns can be done at a minimal cost nowadays. Therefore, staying at the top of search pages is not that difficult even for startups. They can hire a digital marketer at a modest price and get SEO and marketing campaigns done at economical costs. The efforts taken in online marketing boost their revenue and also help them to build social media presence.
Conclusion
We hope that you have a clear idea of why so many start-ups are interested in the cosmetics business. If you are also starting a business in the beauty and personal care industry, identify your niche first and then build strong tie-ups with cosmetics product manufacturers and suppliers. If you are into natural cosmetics businesses, only go for the suppliers who are trusted and offer pure and natural ingredients and supplies.
For instance, Bo International is a trusted and leading supplier of beauty and personal care natural products. You can shop organic and tested ingredients from their website for making natural skin care, hair care, baby care, and body and bath care products. The great deals and discounts offered on bulk purchases will make it easy for you to book huge profits even as a startup. Start your online cosmetics business today and establish a stronghold over the customers by providing high-quality and effective beauty and personal care products!
You May Also Like: