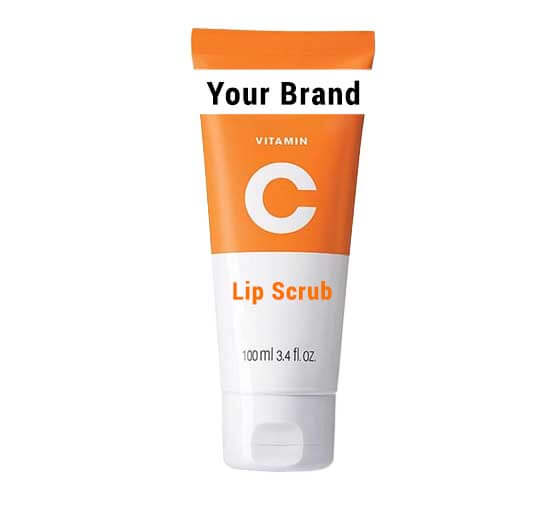 Private Label Vitamin C Lip Scrub Manufacturer
Benefits: Exfoliates Gently

, Lightens Lips

, Safe to use

MOQ: 2000 Unit
Lead Time: 20 Days/1000 unit
Packaging Size: 10 gm,20 gm
Packaging Type: Jar
Private Label: Available
Custom Formula: Available
Trade Assurance: On-time Delivery Guarantee Refund Policy
Lip scrubs are formulated to exfoliate your skin gently without damaging the skin. Vitamin C is known for its natural cleansing action. Its exfoliating properties can be used to exfoliate the lips. At Bo International, we manufacture & provide high-quality private label Vitamin C Lip Scrub. The exfoliating properties of this third party vitamin C lip scrub remove dead skin cells and other impurities from your lips. They prevent your lips from blackening. Also, the skin regeneration properties of vitamin C ensure that your lips remain fresh and rejuvenated. We use natural ingredients in our private label vitamin C lip scrub. They nourish your lips without drying or hurting them.
Our ability to work with a wide range of ingredients allows us to customise the formulas in private label vitamin C lip scrub as per our client's request. We accept bulk orders from our B2B clients and fulfil their expectations by integrating standard manufacturing practices and innovative technology into our third party vitamin C lip scrub manufacturing processes. Our customised packaging solutions enable our clients to get the private label vitamin C lip scrub's packaging designed as per their requirements. Our tie-ups with leading logistic companies allow us to deliver your third party vitamin C lip scrub products without any delay. To know more about our private label services, get in touch with our sales executive today.
Vitamin C Lip Scrub Ingredient List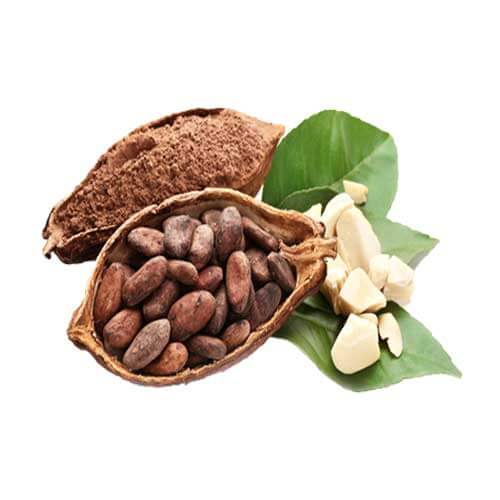 Cocoa Butter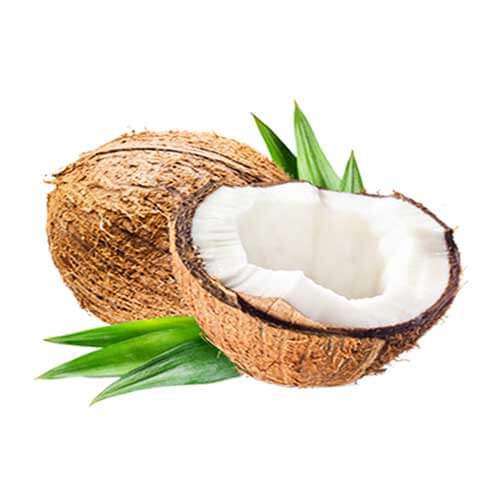 Coconut Oil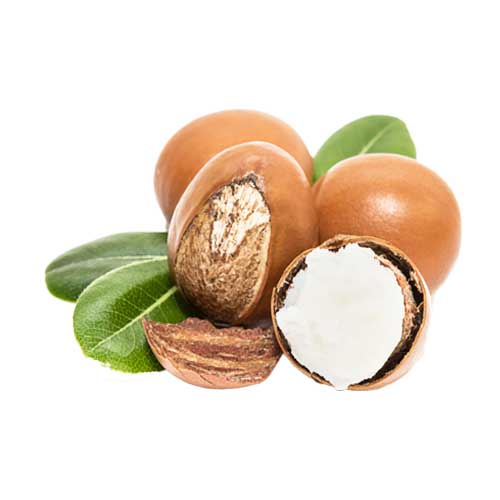 Shea Butter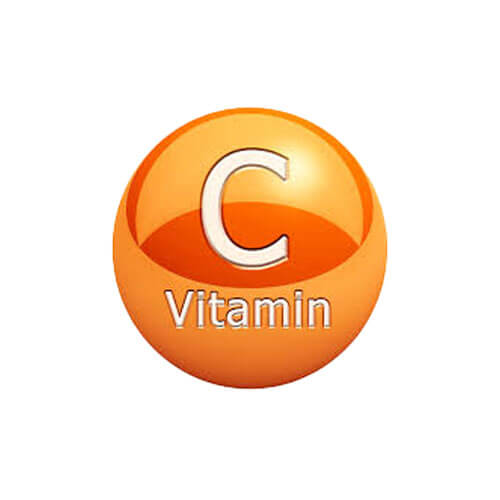 Vitamin C
Vitamin C Lip Scrub Benefits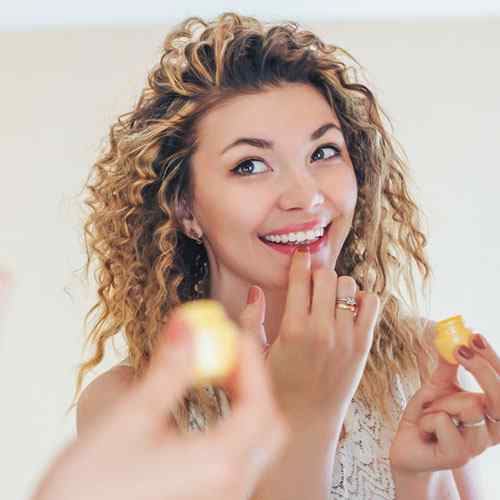 Exfoliates Gently
The gentle cleansing action of our vitamin C lip scrub ensures that the delicate skin of your lips do not get hurt or damaged. While eliminating dead skin cells and other impurities from the lips, vitamin C also regenerates the skin cells to provide you with smoother and fuller lips.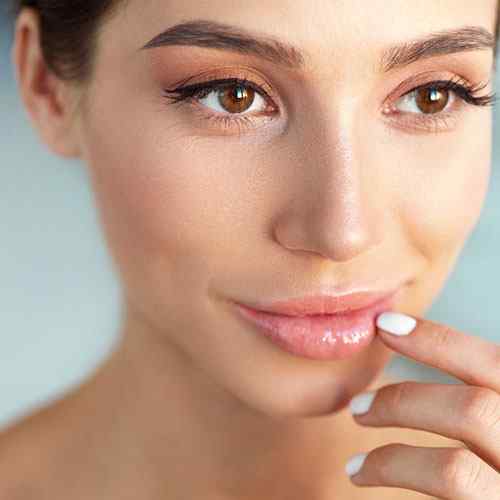 Lightens lips
Dark lips are a sign of undernourished and unhygienic lips. Vitamin C lip scrubs not only cleanse your lips but the skin-lightening properties of vitamin C prevent the lips from becoming dark. Regular use of these lip scrubs will keep your lips healthy and pink.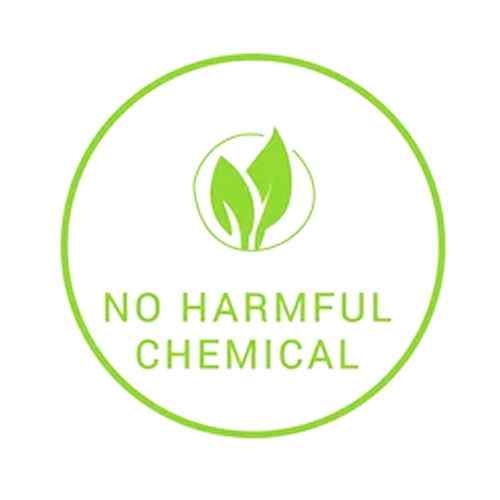 Safe to Use
We refrain from using toxic ingredients in our vitamin C lip scrubs. Only pure and natural ingredients are used which makes them safe and skin-friendly. As a result, they are free from sulphates, paraben, alcohol, and other chemicals that affect your sensitive lips.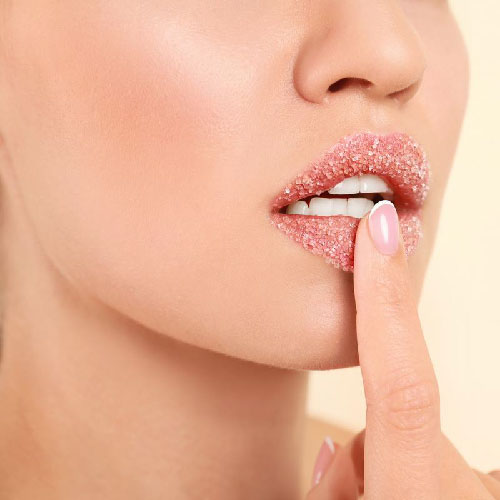 Step 1
Take Vitamin C Lip Scrub and apply it to your lips.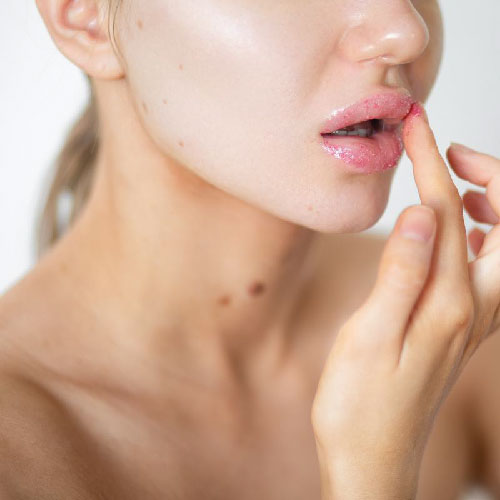 Step 2
Use your fingers to gently rub the scrub on your lips.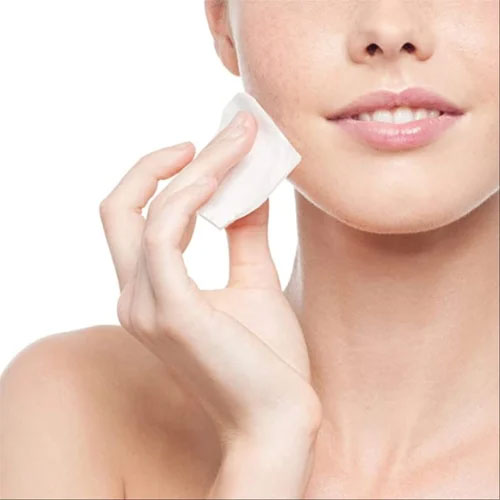 Step 3
After 5 minutes, Use a wet washcloth to gently remove the scrub.
Private Label Vitamin C Lip Scrub Manufacturer
BO International is a leading Vitamin C Lip Scrub Private Label Manufacturer and a Third-party contract-based Company in India. We provide private label, custom formulation, customized packaging and contract manufacturing Vitamin C Lip Scrub Products.
We Produce Vitamin C Lip Scrub using a standardized and certified international process that enables us to extract all advantageous active elements. We are 3rd Party Vitamin C Lip Scrub contract-based private labelling manufacturer, and all the products manufactured in bulk are clinically tested and verified.
BO International welcomes any customization to the manufacturing formula of Private label Vitamin C Lip Scrub. We provide the product in any desired customized packaging options, from tube to pump. This makes us a top third-party manufacturer of premium quality Vitamin C Lip Scrub & Other Lip care products.
BO International is the perfect private label manufacturer of Vitamin C Lip Scrub Brand to stand as a unique and best quality product in the market. We promise the best proficiency level of research and development to explore your needs and wants that fit your product design and customize accordingly.
BO International is certified with ISO-WHO, GMP, KOSHER, HACCP, HALAL, etc. We promise timely delivery within the country and even in 120+ international countries like Canada, Australia, the UK, and the USA with the help of the logistic connection with DHL, FedEx, Blue Dart, India Post, etc.
Frequently Asked Questions
Does vitamin C lip scrub lighten lips?
Yes, the skin-lightening properties of vitamin C lighten dark lips naturally.
Are vitamin C lip scrubs good for lips?
Yes, vitamin C lip scrubs are healthy for your lips as they exfoliate your lips and revive their natural colour and nutrition.